Commitment to manufacturing
01. Designs you can love and use for a long time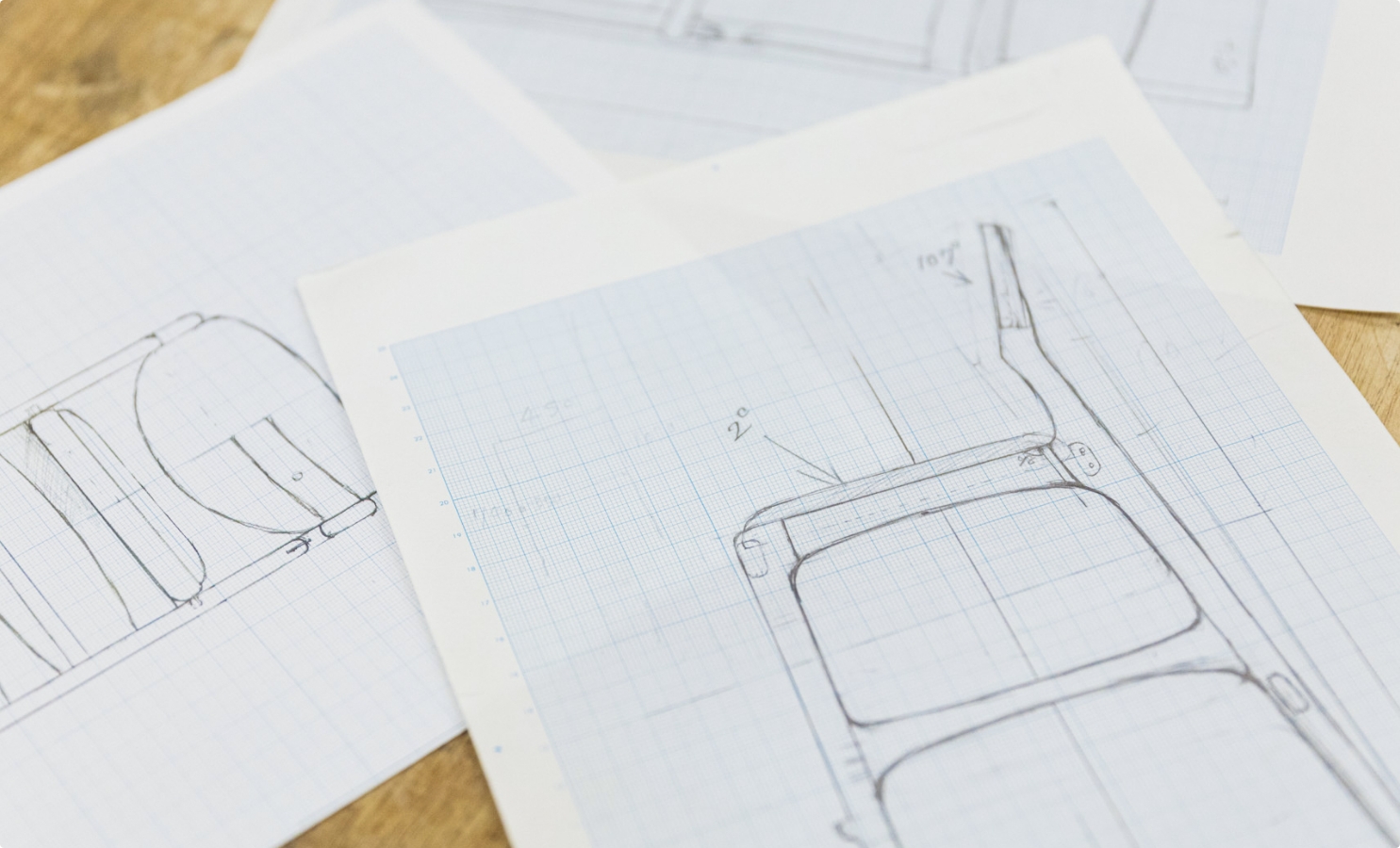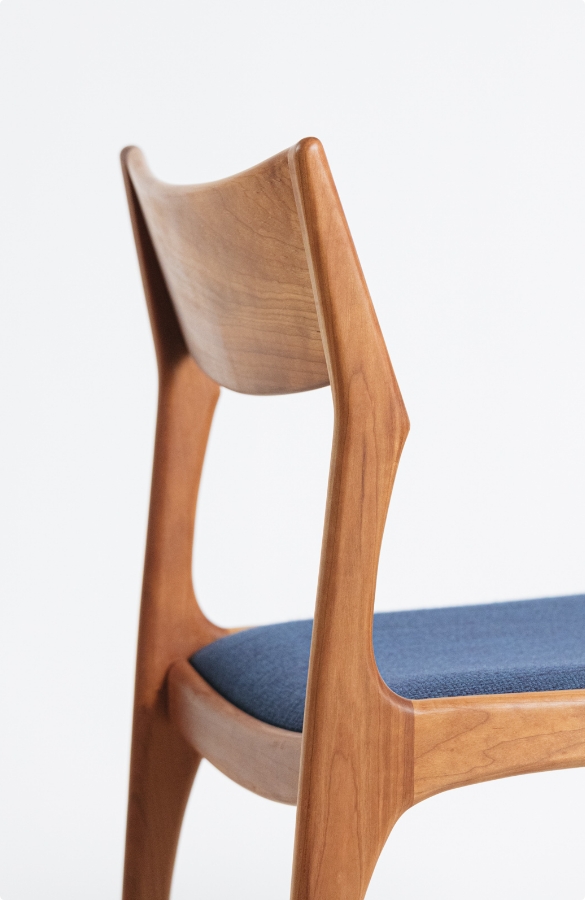 Simple, beautiful,
and functional design
Yuichi Okano is a designer and a craftsman who's in charge of all the designing of furniture creation. He majored in Western-style painting at an art university. When he was a student, he began to seek out comfortable chairs while sitting and painting for long hours. His room was full of the masterpiece of Scandinavian chairs. All furniture designed by Okano, who is well-versed in Scandinavian furniture, is simple, beautiful, and functional. Particular attention is also paid to the beauty of detail, down to the millimeter. The delicate forms created with solid wood are another characteristic of furniture from enstol.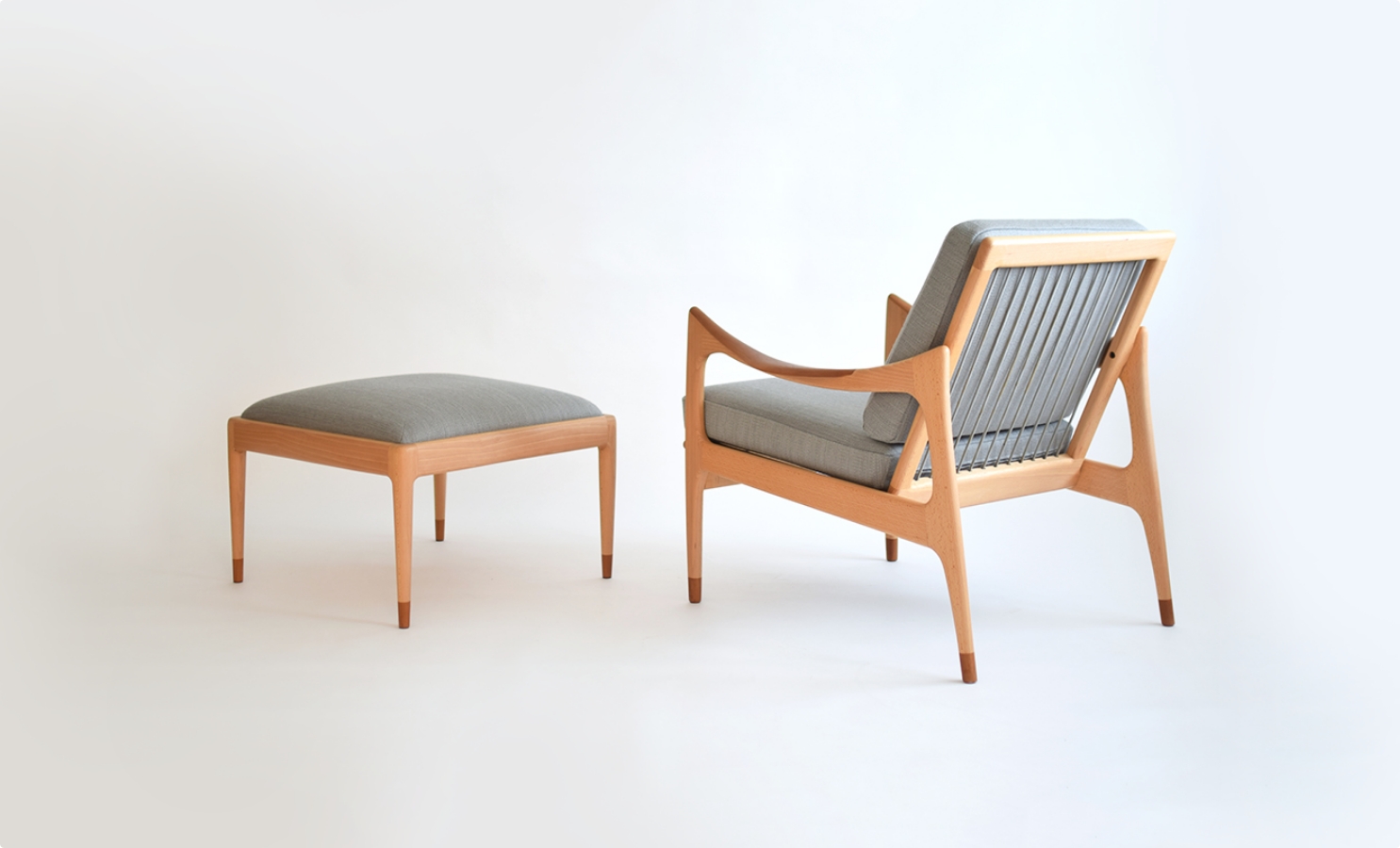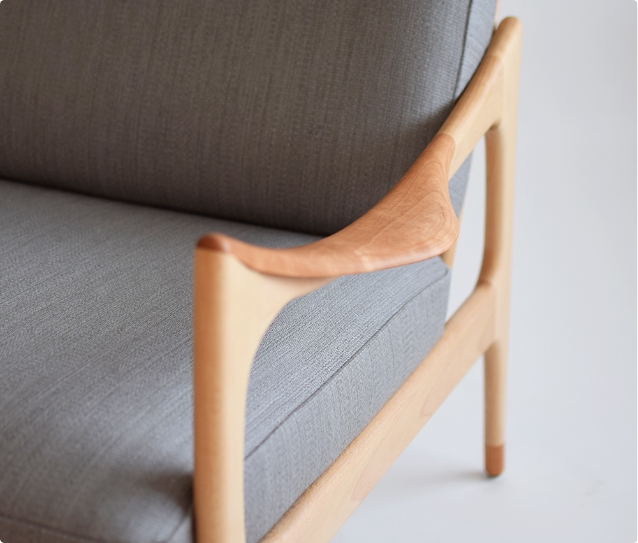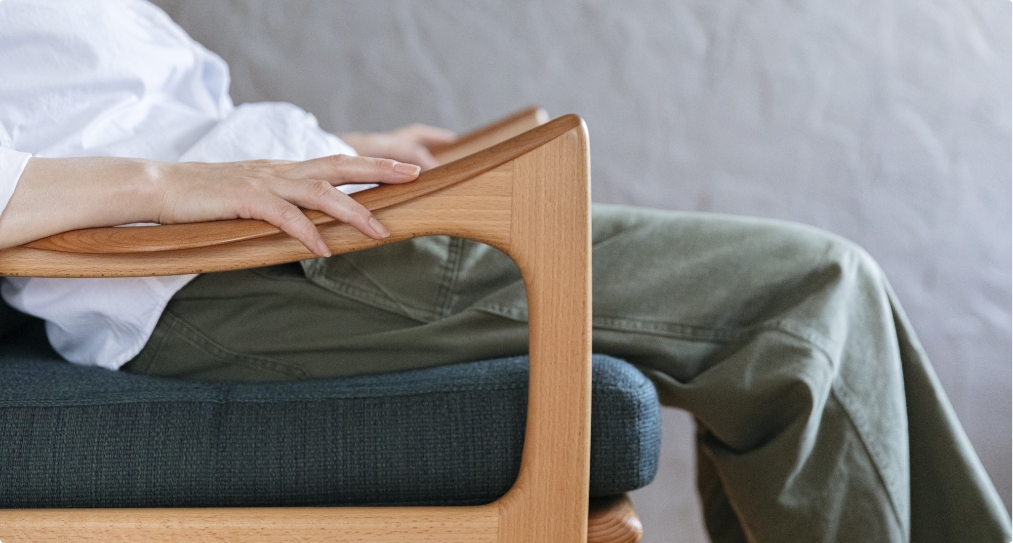 journey sofa & ottoman
The beautifully curved armrests, the wire springs neatly lined up on the back, the combination of beech and cherry, and the slender, clean lines of the frame are reminiscent of Scandinavian design master Finn Juhl. The sculptural armrests carved by hand from solid cherry wood fit comfortably from the elbow to the wrist.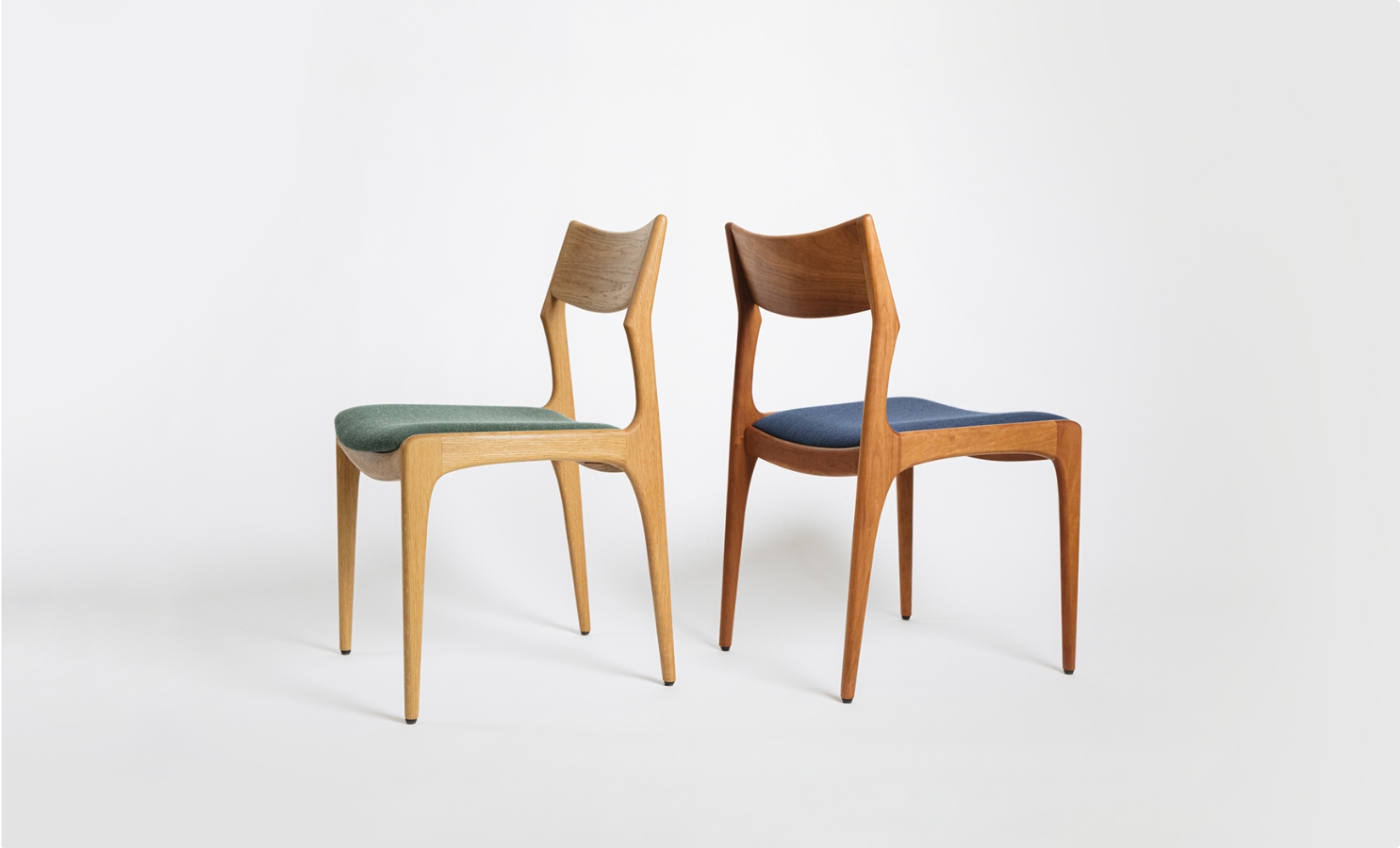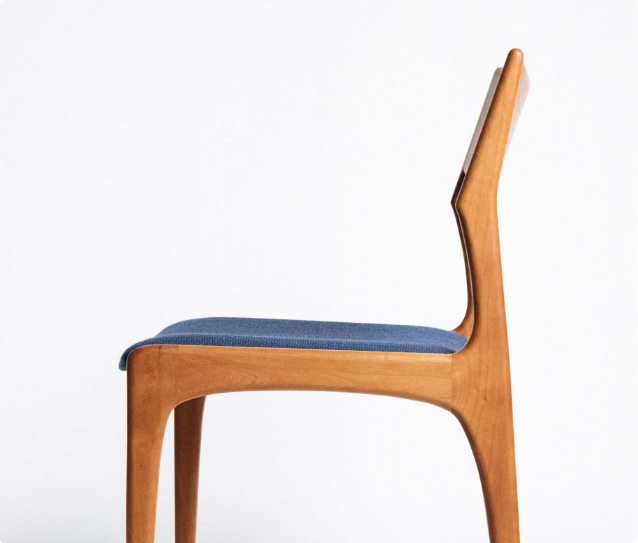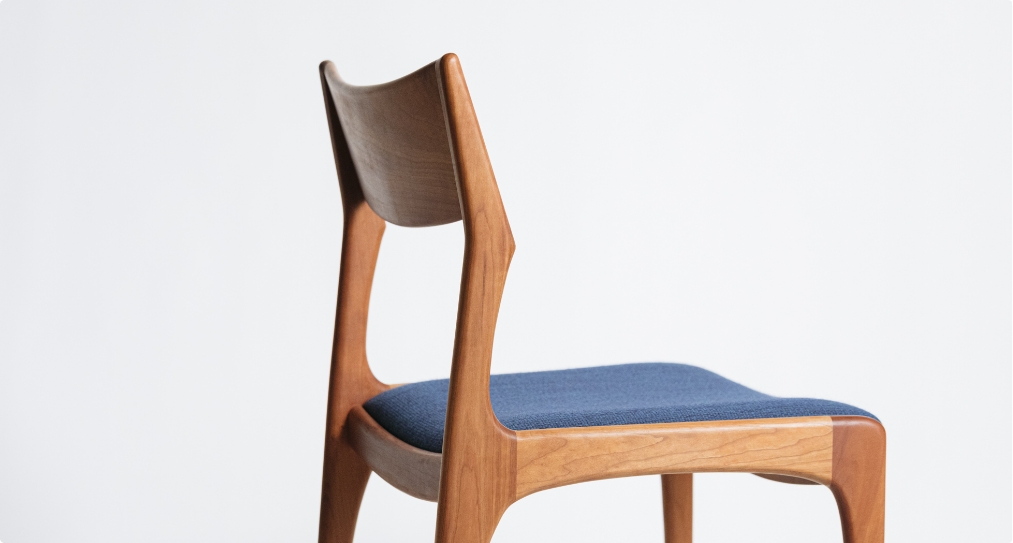 yu-dining chair
Sharp legs, boldly curved seat surface, and clavicle-like corners. It is a beautiful chair with clear traces of handwork.
While the overall slender lines are sharp, the gentle curves and round form allow you to fully enjoy the feel of the oil-finished solid wood.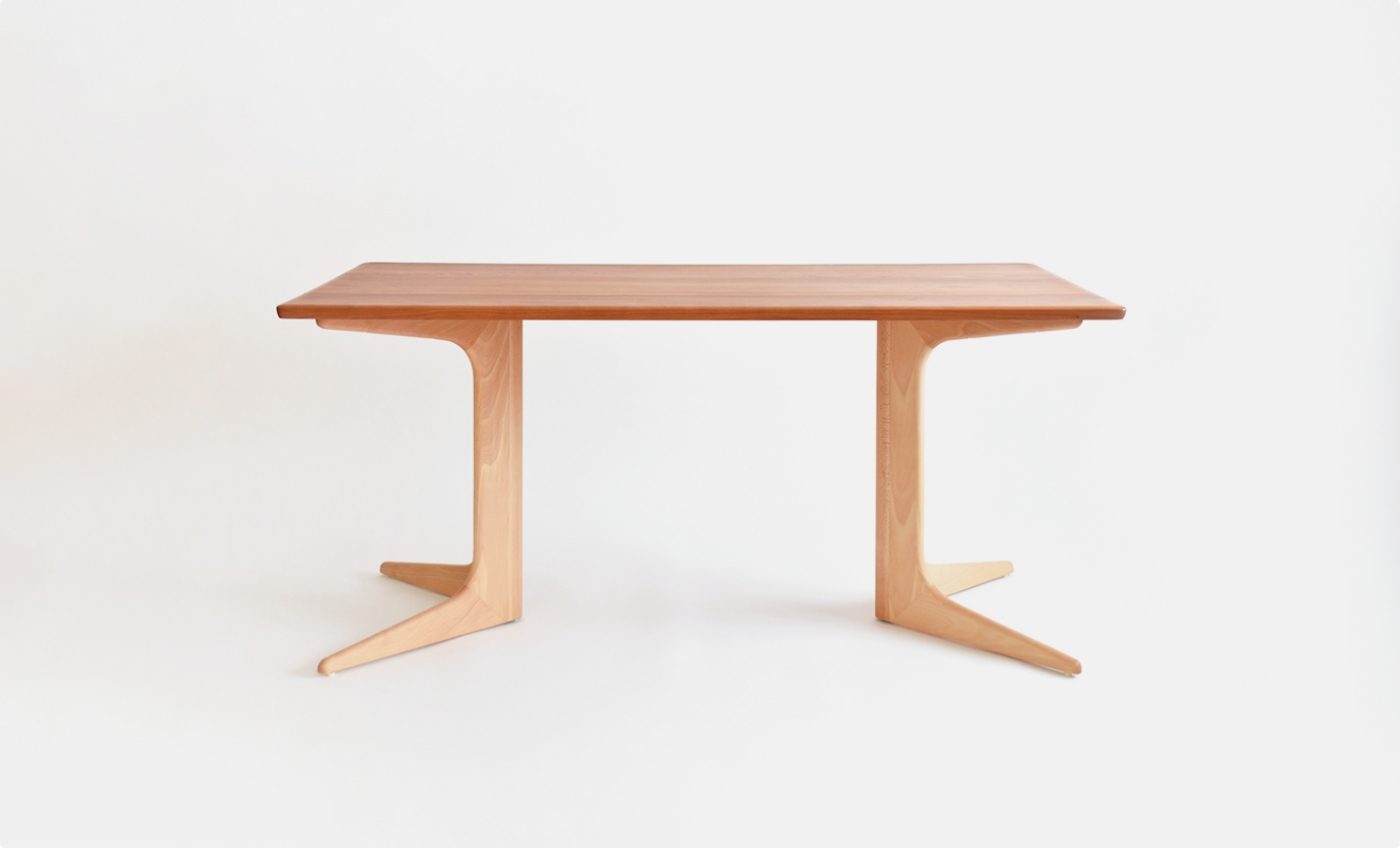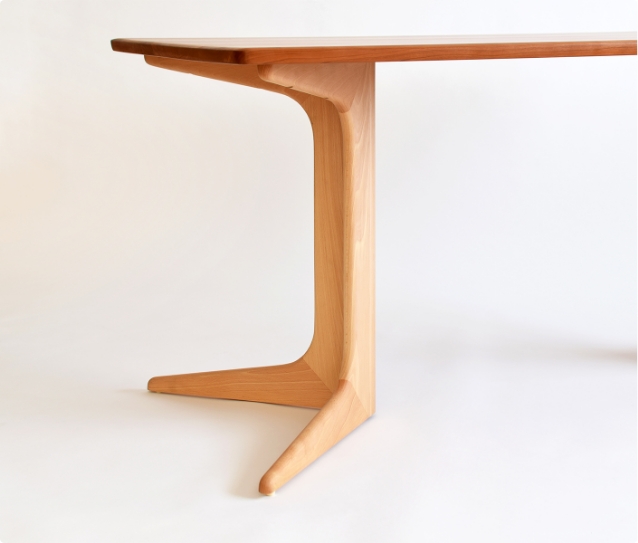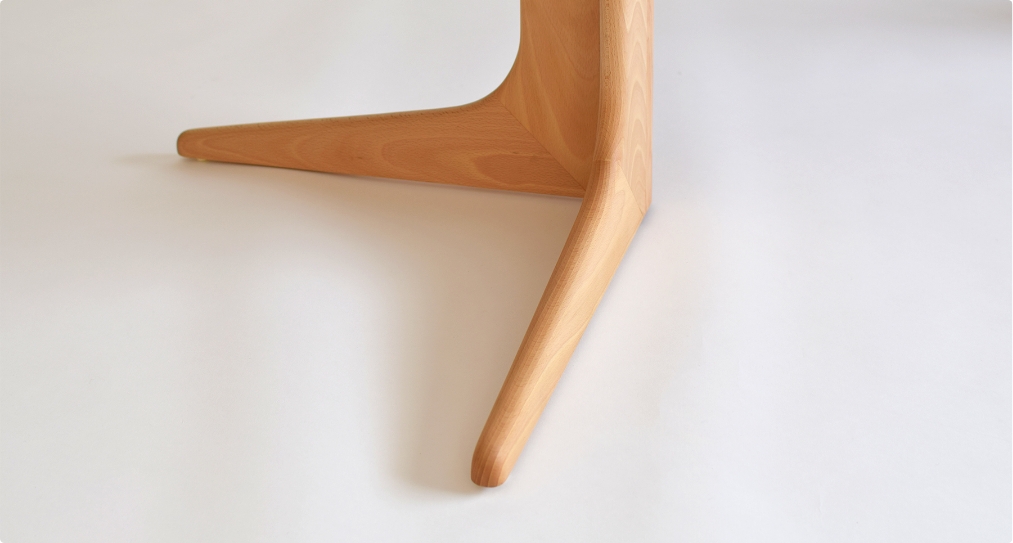 SiSi
Beautiful and light two-legged table. The name was given because the shape of the legs gives the appearance of sitting with arms and legs (i.e., limbs) stretched. The two-legged table tends to give a heavy impression. The legs of "SiSi" have a wide surface but are not thick, giving it a clean and light impression. The overall look is rounded off at the corners and sloping down toward the V-shaped leg tips to create a soft look.